If you need to install Quartz Composer from scratch, you can follow
this process
.
Here is a summary of this tutorial :
Download and copy these files into the folder "/Users/username/Library/Graphics/Millumin/" (create the folder if needed)

Restart Millumin

You can now use these custom Quartz effects in "Effects" section of Millumin (see image below)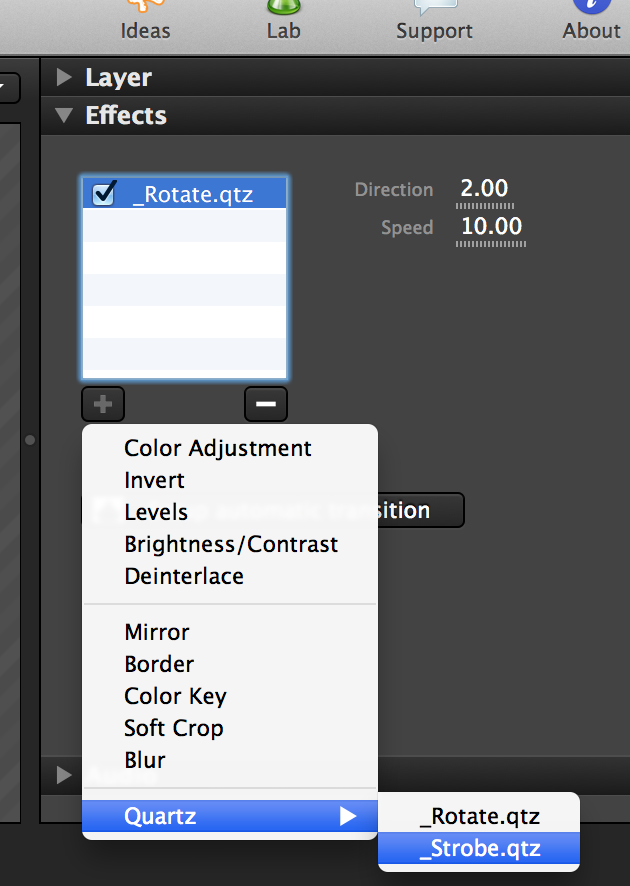 Feel free to edit these files and create new effects.
You just need to install Quartz Composer (see OSX DVD).